Select Your Injury Type
(check all that apply)
Dallas Slip & Fall Attorneys | Dallas Trip & Fall Attorneys | Dallas Trip & Fall Accident Attorney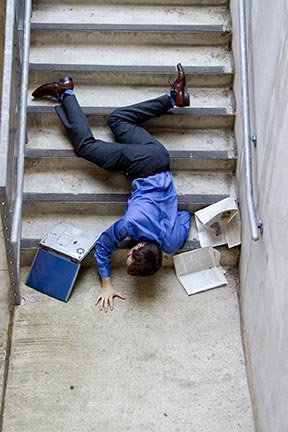 Dallas Premise Liability Lawyer
Dallas slip and fall lawyers, Dallas premises liability lawyers, and other Dallas County premises liability lawyers serve clients in all types of injury and accident cases across the Dallas area. These accidents can result from a variety of causes and conditions and a variety of factors will be involved in determining whether you are entitled to monetary recovery under the law.
What is Premises Liability and how can a Dallas slip & fall accident affect you?
In layman's terms, a "slip and fall" or "trip and fall" injury refers to an accident that results in personal injury on the property of another, usually due to some negligent maintenance or construction of the property or structures thereon. However, in a legal sense, these types of injuries fall under a broad body of law known as Premises Liability. Other common types of premises liability cases involve accidents such as falling merchandise not adequately secured by a store owner, or a dangerous condition on land, left open to children or to the public without an adequate warning. These types of accidents occur due to the negligence of Dallas landowners, store owners, construction sites and businesses across Dallas County, Texas. If you have been injured in a Dallas Slip & Fall accident, contact an experienced Texas premises liability lawyer today.
Why Should You Obtain a Dallas Slip & Fall Attorney?
Dallas personal injury lawyers cover slip and fall litigation because cases in this area center on the issue of negligence. A well-qualified Dallas or Dallas County premises liability lawyer will be experienced with this difficult area of law and know how best to navigate the legal system to your advantage.

How Long Do You Have To Contact a Dallas Slip & Fall Attorney?
In Texas, a "Statute of Limitations" sets the deadline for filing personal injury actions, such as premises liability claims, at two (2) years. Thus, you must either settle your claim or have a lawsuit filed in a Dallas County District Court within two years from the date you were injured or your claim will be time barred.
Dallas Premises Liability Law — The Basics
When you or a family member slips and falls on someone else's land and sustains a personal injury, they may be entitled to monetary compensation if a dangerous or preventable condition is to blame. If you or a loved one has been injured due to a slip and fall accident or another accident caused by a dangerous condition, a Dallas premises liability attorney can help you get the compensation you deserve.
As noted, premises liability actions are based in negligence, or legal fault. The injury must be "caused" by a "condition" upon the land (or building located upon the land) at issue. To be liable for negligence under Texas law, there must be:
A special duty of care existing between the injured party and the negligent party;
A breach of that duty; and
The negligence must be the "proximate cause," or legal cause, of the victim's injuries and damages.
One recent change in Texas Premise Liability law can be found in the adoption of Chapter 95 of Texas Civil Practice & Remedies Code, which completely protects a property owner from an injured party's claims, if the claims is based upon the negligence of a contractor or sub-contractor, unless the owner:
Exercised control over the manner in which the Contractor's work is performed;
Had actual knowledge of the dangerous condition resulting in the personal injury, death, or property damage; and
The property owner failed to give an adequate warning.
This is a very tough burden of proof to carry and it is nearly impossible for an average Dallas citizen to be successful without the competent and aggressive representation of a Dallas Premises Liability Lawyer who knows the ins-and-outs of Texas' premises liability law as well as the various Dallas and Dallas County Courts.
Criminal Acts of Rape, Assault and Murder — Is the Land Owner or Occupier Liable?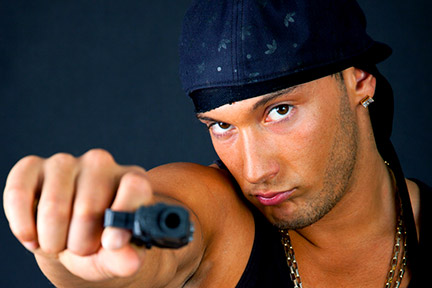 When the injury is the intentional act of a third party that injures a Dallas resident on areas such as apartment properties, mall parking lots, drive-thru lanes at fast food restaurants, ATM machines, or the like. Unfortunately, intentional acts such as these occur in Dallas and Dallas County, Texas more often than many of us realize. In these cases, the legal issue turns upon whether the action that gave rise to the victim's injury was foreseeable and whether reasonable steps could have been taken to prevent such activity on their property. Essentially, the relevant question is whether the Dallas property owner could have done anything to make the area more safe that might have prevented the crime from occurring in the first place.
Dallas County accident lawyers often need to research the criminal complaints or calls made to the Dallas Police Department regarding the particular piece of property at issue. Also, there may have been a number of "property crimes" in an area, such as car break-ins, but no violent crime calls. Thus, if someone is raped or beaten for the first time in an area, it may be hard to hold the defendant-property owner liable despite the calls made to the police regarding car break-ins. A qualified Dallas premises rape attorney, however, will work hard to make the necessarily legal arguments on your behalf and get you the settlement you deserve.
Dallas Premises Liability Trial Lawyers Practice in Dallas County Courts
Dallas injury lawyers are experienced in handling slip & fall premises liability cases in both federal and state courts across the Dallas area. Just a few of the many courts in which Dallas injury lawyers typically try cases are:
The Civil District Courts for Dallas and Dallas County, are located at:
George L. Allen, Sr. Courts Building
New Tower - Fifth Floor
600 Commerce Street, Box 540, Dallas, TX 75202
Hospitals in the Dallas Area
Dallas Emergency Services Contact Information
Dallas EMS and Fire Department (DFD)
Dallas Fire-Rescue
Training Division, 5000 Dolphin Road Building A, Dallas, TX 75223
(214) 670-0231
Slip & Fall Accident Lawyers in Dallas Serve:
Clients throughout Central Texas, including Addison, Allen, Arlington, Audelia, Balch Springs, Bedford, Cedar Hill, Carrollton, Cockrell Hill, Coppell, Dallas, Dalrock, De Soto, Duncanville, Farmers Branch, Ft. Worth, Forney, Garland, Glenn Heights, Grapevine, Grand Prairie, Highland Park, Hutchins, Irving, Lancaster, Lewisville, Mansfield, Mesquite, Midlothian, Murphy, Plano, Richardson, Rockwall, Rowlett, Sachse, Seagoville, Sunnyvale, Trinity Mills, University Park, Wilmer, Wylie, areas in the vicinity of Dallas-Ft. Worth International Airport, and other communities in Collin County, Dallas County, Denton County, Kaufman County, and Rockwall County.Dallas County slip and fall or trip and fall attorneys will zealously pursue your case through settlement negotiations or a trial. CALL NOW for an explanation of your legal rights and options.