Select Your Injury Type
(check all that apply)
Dallas Products Liability Attorney | Dallas Defective Products Lawyer | Dallas Rollover Accident Lawyer
Dallas Defective Product Attorney | Dallas Products Liability Attorney | Dallas County Defective Product Injury Attorney | Dallas Rollover Accident & Crashworthiness Lawyer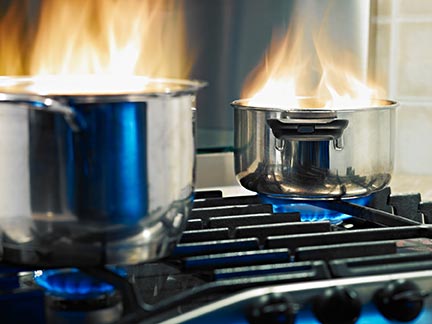 In the United States, perhaps more than any other country in the world, we buy products every day to fuel our consumer-oriented lifestyles and economy. We buy them for our children, for our spouses, for our parents, for ourselves, for our friends, and even for our pets. When we purchase a consumer product, we expect that it will be safe. We also expect that it will be designed in the best possible way to avoid injury to unsuspecting consumers. Equally important are necessary and adequate warnings, which should accompany products when they go on the market so that they can be used safely and in the intended manner.
Dallas defective product attorneys handle all kinds of products liability cases that cause injuries. If you have been injured due to a defective or unreasonably dangerous product, contact a Dallas products liability lawyer for a consultation regarding your right to compensation.
Dallas, TX Dangerous Products Attorneys
Texas law is very developed when it comes to product liability cases. In fact, Texas has enacted a specific Products Liability law found in Chapter 82 of the Texas Civil Practice & Remedies Code. This makes it all the more important that you hire a qualified Dallas dangerous products liability lawyer to handle your case.
Specific Types of Products Liability Lawyers in Dallas, Texas
To be liable to an injured plaintiff, the manufacturer and/or distributor must have placed a product into the stream of commerce, which subsequently injures someone. Dallas products liability claims range from defective lawnmowers, cars, planes, appliances, boats, drugs and pharmaceuticals, and many other items that cause Dallas County residents injuries each day.
Please visit our Dallas, Texas dangerous medical device and dangerous drugs page for more specific information on these types of claims.
Who Can Be Held Liable for a Dangerous Product?
Product Manufacturers
Product Distributors
Product Sellers
A trained Dallas defective product attorney can help you prove your claims and arrange the necessary scientific expert witnesses to prove that the manufacturer should be held accountable to you for distributing such a faulty product. Dallas product attorneys have the skill and experience to get you the money you deserve quickly and without hassle.
Dallas Rollover Accident Lawyers & Dallas Crashworthiness Lawyers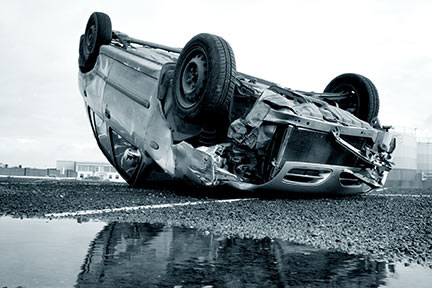 Another type of products liability case that is often overlooked by the untrained practitioner relates to vehicles that are unfit for sale and perform badly in auto accidents and frequently roll over. These cases occur when a car, van, pick-up truck, or Sport Utility Vehicle (SUV) rolls over or malfunctions in an auto accident. There are many potential injuries that can result when this happens, which is fairly frequent in busy Dallas, Texas traffic.
A seatbelt, airbag, or other malfunction may make the vehicle unreasonably dangerous and unfit to be sold on the market. Issues involving seat belts that come undone are often involved, causing passengers to be ejected from the vehicle and sustain more severe injuries than they would have otherwise. Similarly, roof crushing and other poor designs in a faulty vehicle may result in the death or permanent paralysis of the vehicle's occupants.
Smart Keys
New areas of car defects surface every month. Due to successful car defect rollover lawsuits, the industry actually has tried to make a better car design. Unfortunately, new dangerous areas have now been seen. While these car defect cases are fewer, new dangerous car defects are injuring consumers. These include:
Electronic Power Steering (EPS) failures;
"Smart Key" ignitions that lead to carbon monoxide poisoning and vehicle roll-away;
Occupant detection sensors suppressing needed airbag and seat belt pre-tensioner activation; and
Throttle acceleration defects such as with Toyota.
Dallas Texas product liability lawyer can represent you regardless of where you purchased your vehicle. Almost all manufacturers have been the subject of some type of automobile product defect case including Toyota, GMC, Mercedes Benz, etc. Some auto dealerships in the Dallas area include:
Toyota of Dallas
2610 Forest Lane
Dallas, TX 75234
(972) 241-6655
www.toyota-dallas.com
Bankston Nissan of Dallas
4707 Lyndon B. Johnson Freeway
Dallas, TX 75244
(888) 246-8923
bankstonnissandallas.com
Toyota of Plano
19350 Preston Road
Dallas, TX 75252
(972) 943-5000
www.toyotaofplano.com
Clay Cooley Nissan
39690 Lyndon B Johnson Freeway
Dallas, TX 75237
(972) 709-2000
nissandallas.claycooley.com
Park Cities Volkswagen
5555 Lemmon Avenue
Dallas, TX 75209
(214) 561-8100
www.parkcitiesvw.com
Dallas Hyundai, Inc.
39550 Lyndon B Johnson Freeway
Dallas, TX 75232
(214) 694-2700
www.mydallashyundai.com
The "new defect" cases require experienced Dallas product defect firms to have the ability to research and screen cases in new ways. If you or a loved one has been injured due to faulty vehicle design, crashworthiness failures, or a vehicle rollover, vehicle acceleration or other defect, consult a Dallas auto defect attorney today.
Defective dangerous product attorneys serve Dallas and surrounding cities
Serving clients throughout Central Texas, including Addison, Allen, Arlington, Audelia, Balch Springs, Bedford, Cedar Hill, Carrollton, Cockrell Hill, Coppell, Dallas, Dalrock, De Soto, Duncanville, Farmers Branch, Ft. Worth, Forney, Garland, Glenn Heights, Grapevine, Grand Prairie, Highland Park, Hutchins, Irving, Lancaster, Lewisville, Mansfield, Mesquite, Midlothian, Murphy, Plano, Richardson, Rockwall, Rowlett, Sachse, Seagoville, Sunnyvale, Trinity Mills, University Park, Wilmer, Wylie, areas in the vicinity of Dallas-Ft. Worth International Airport, and other communities in Collin County, Dallas County, Denton County, Kaufman County, and Rockwall County.
Contact one of the experienced Dallas product liability attorneys listed on this site today for a FREE INITIAL CONSULTATION regarding your legal rights.